Move Well Far Infrared Ankle Support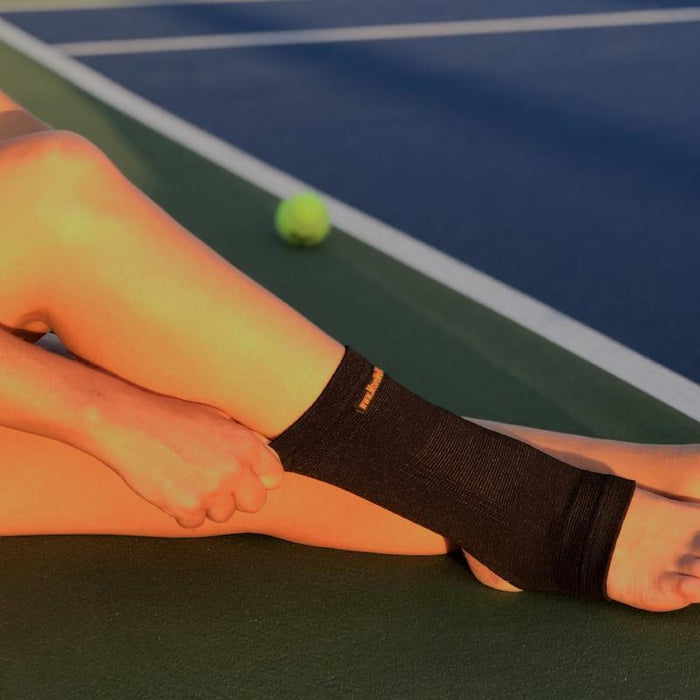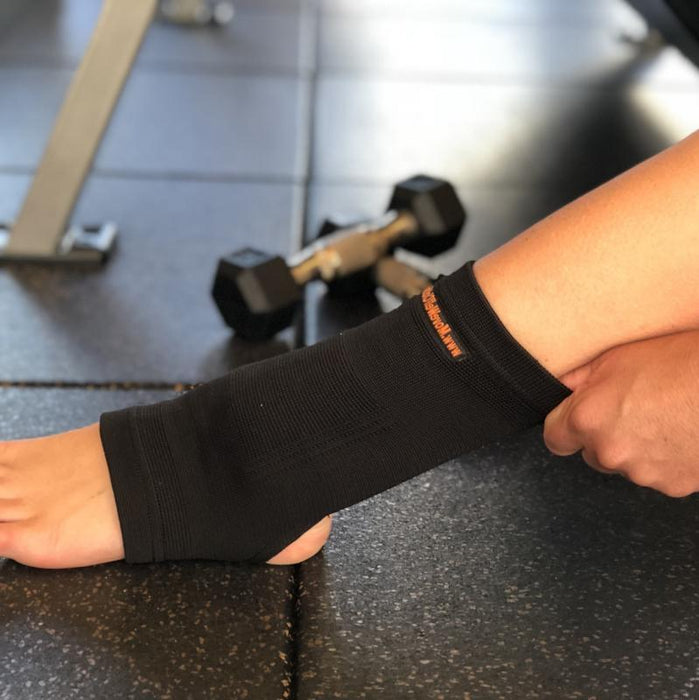 The ankle joint has three bones that are precisely shaped to interlock and give stability. Strong bands of connective tissue called ligaments reinforce the joint and help hold the bones together. These ligaments prevent too much movement of the joint. A sudden movement or twist, often when the foot rolls in, can overstretch these supporting ligaments, causing ligament tears and bleeding around the joint. This is known as an ankle sprain. This is a common injury, particularly in activities that require running, jumping and change of direction (such as basketball and netball). Some people can be particularly prone to recurring ankle sprains. Are you one of them?
Our Move Well Far Infrared Ankle Support works to reduce pain, stiffness and inflammation by reflecting your body's far infrared rays back into the muscles and tissue.
Move Well ankle supports are great for:
increasing circulation
ankle sprains and strains
arthritis
rheumatism
tendon pulls
reducing inflammation
relieving pain
providing extra support during physical activity
Colours: Available in black or white. 
Sizing Guidelines: Sizes available are Small, Medium and Large. To determine the proper size, take a measurement of the circumference of your leg, just above your ankle and refer to the following:
20cm (8") and under - Small
20.5cm (8") to 26cm (10") - Medium
27cm (10.5") and over- Large
Ready to Order?  Select your colour and size preferences at the top of this product page, underneath the product description. A quick checkout option (for a single item only) is displayed with the "Buy It Now" or "Buy with PayPal" button. If you would like to order multiple items (of the same or different products) or choose a different payment method please use the "Add To Cart" button where you will be able to add other products and/or select from all available payment options.
We ship orders daily with Australia Post. A shipping charge is added to orders during the checkout process based on order weight. Shipping for domestic orders (within Australia) will normally range from $4 to $7. Shipping for international orders will be slightly higher.
If you have any questions or would rather place your order over the phone, please contact our office at 0483 861 669 Monday to Friday 9am-5pm (Sydney timezone).