Move Well Far Infrared Socks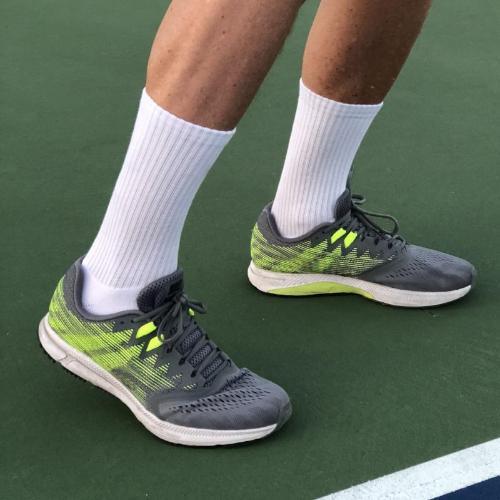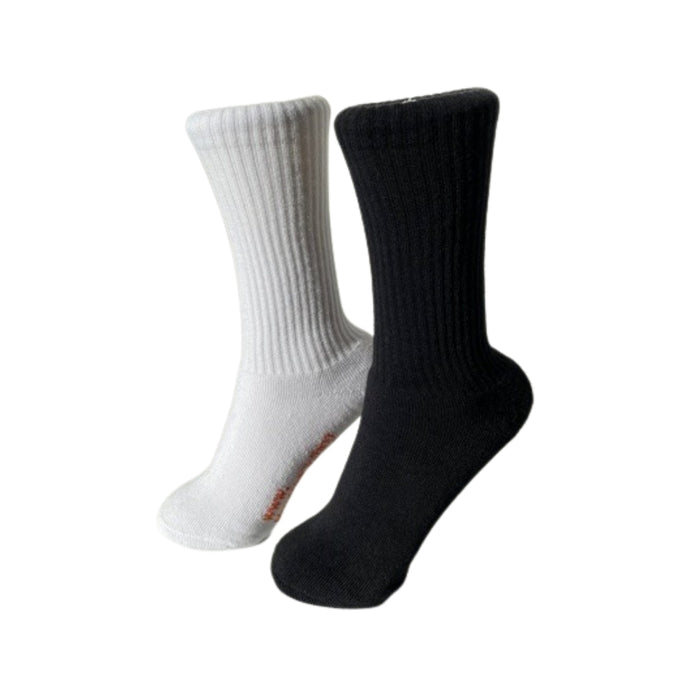 You've just spent another long day on your feet and if your feet could talk, you'd be getting yelled at. Sometimes you just can't avoid it, but you can choose what socks you put your feet into in the first place.
Our soft and comfortable Move Well Far Infrared Socks help to reflect the body's emissions of far infrared rays back into the feet while wicking moisture away from them. 
Move Well socks are great for:
increasing circulation
relieving foot pain and swelling
combating arthritis and/or Raynaud's phenomenon (of the feet)
cold feet, numbness
ankle sprains
swollen feet
tired feet
tarsal tunnel syndrome
diabetes symptoms
travelling
odour reduction
Colours: Available in black or white. 
Sizing Guidelines: Sizing of Move Well socks is based on your US shoe size (for UK sizing please add 1/2 to 1 size to convert to US sizing) and are available in the following sizes: 
Ladies 4-7,
Ladies 8-10,
Men's 6-10,
Men's 11-13.
Ready to Order? Select your colour and size preferences at the top of this product page, underneath the product description. A quick checkout option (for a single item only) is displayed with the "Buy It Now" or "Buy with PayPal" button. If you would like to order multiple items (of the same or different products) or choose a different payment method please use the "Add To Cart" button where you will be able to add other products and/or select from all available payment options.
We ship orders daily with Australia Post. A shipping charge is added to orders during the checkout process based on order weight. Shipping for domestic orders (within Australia) will normally range from $4 to $7. Shipping for international orders will be slightly higher.
If you have any questions or would rather place your order over the phone, please contact our office at 0483 861 669 Monday to Friday 9am-5pm (Sydney timezone).