Therapeutic Far Infrared Pet Bed-Topper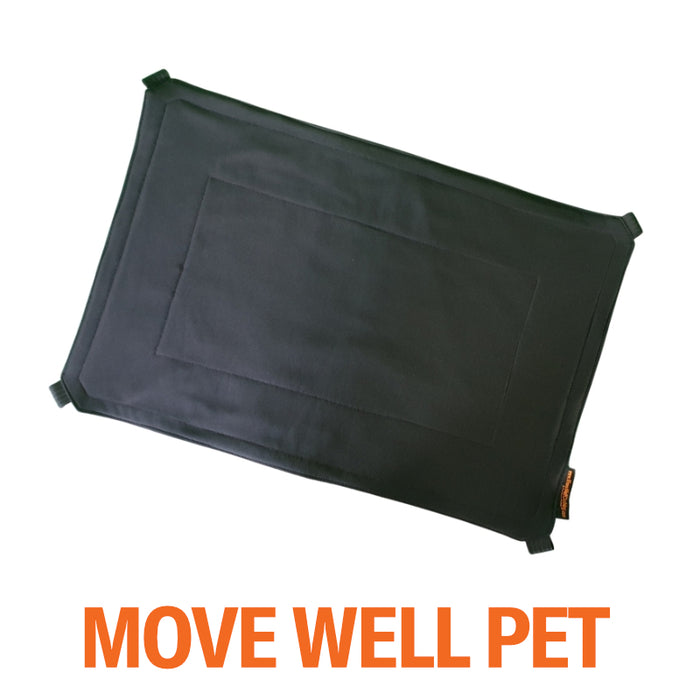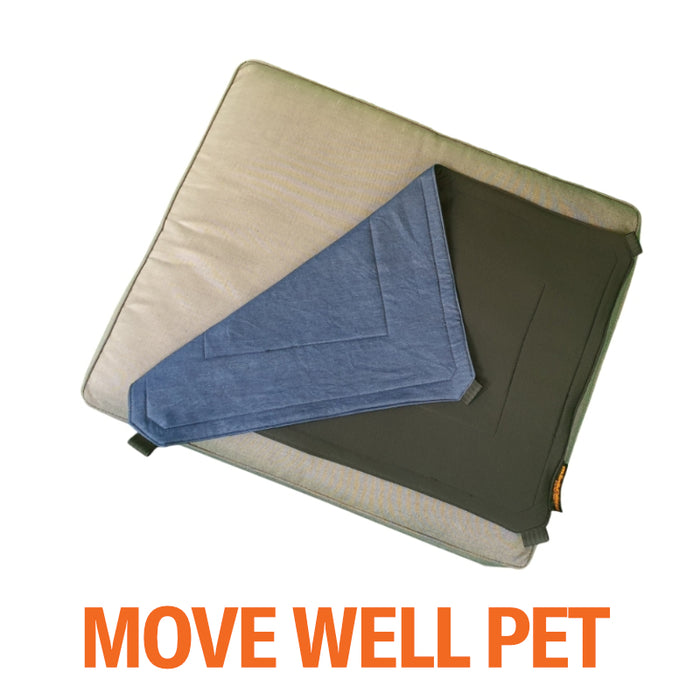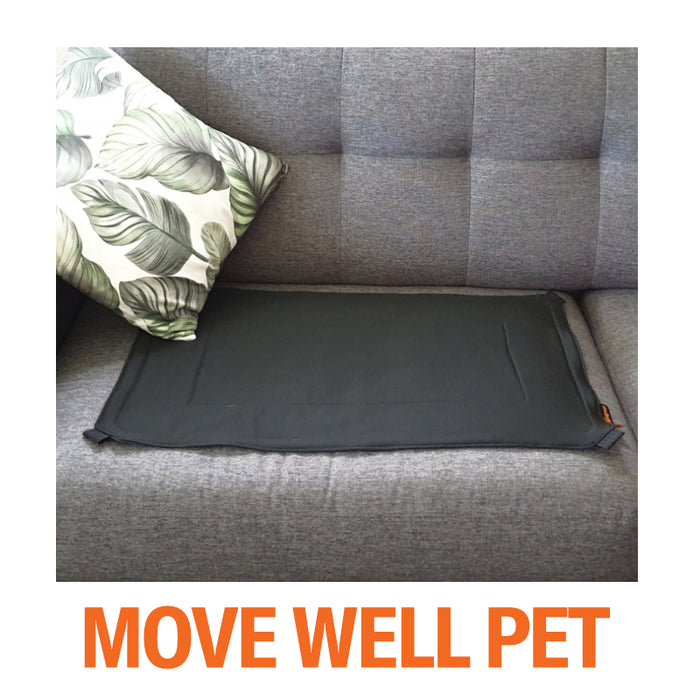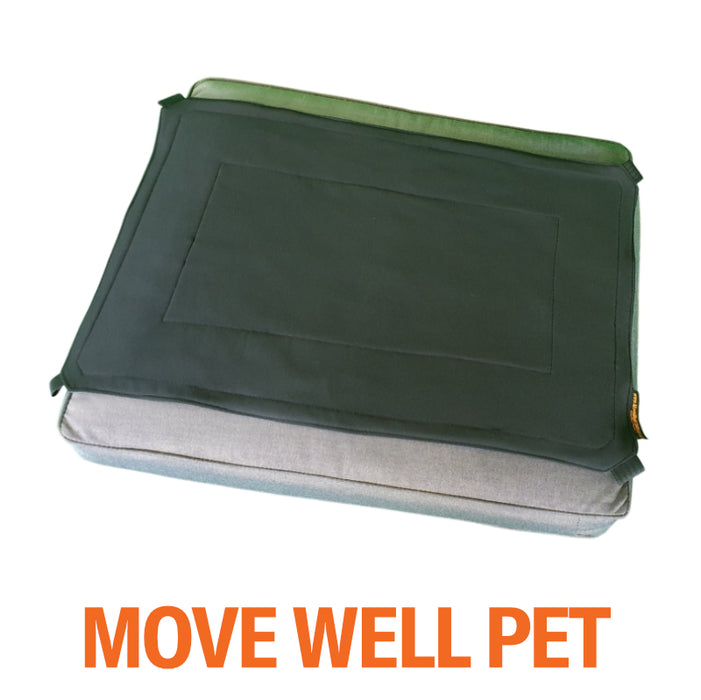 Your pets are going to love our new Therapeutic Far Infrared Bed Toppers!
Featuring our Move Well Clothing's unique ceramic-infused material, these bed-toppers reflect your pet's emissions of far infrared back into their muscles and tissues.  Far infrared has been shown to improve circulation, increase joint mobility and reduce inflammation. Is it any wonder that far infrared saunas are becoming more popular these days?  Health professionals are recognizing the benefits and now you can bring these benefits to your furry friends.
With three sizes to choose from, these bed-toppers are designed to work on your pet's existing bed. They're also great to cover your couch or your own bed while your pet is resting there.  Lightly padded for comfort and backed with a lightweight cotton, the therapeutic bed-toppers are machine washable- simply hang to dry after washing.  They feature tabs on all corners which will allow you to fasten it to your pet's bed with cord (not included) if desired.
Now you can bring the benefits of far infrared to every member of your family with the Therapeutic Pet Bed-Toppers.